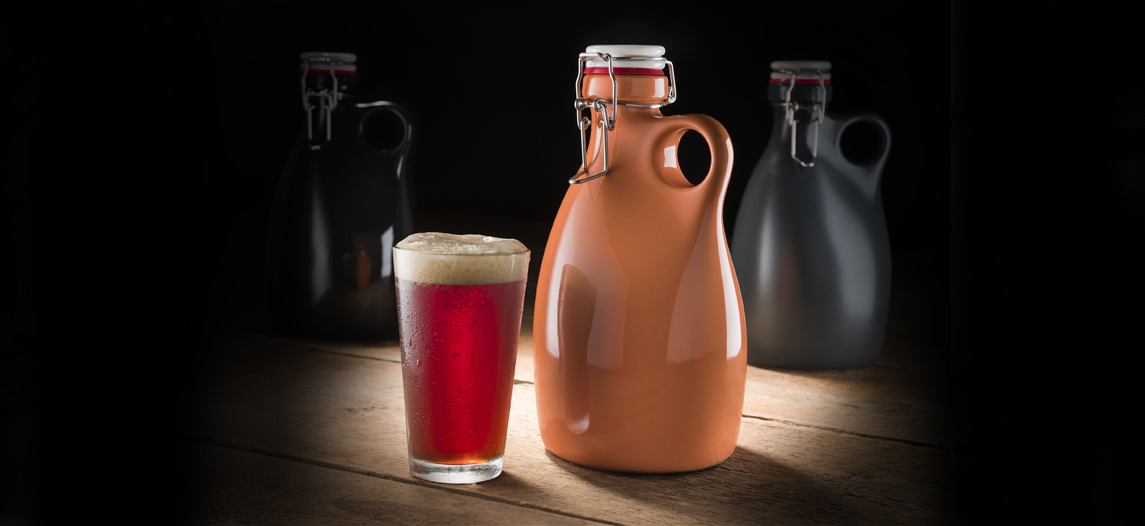 About
Orange Vessel Company's mission is to create high quality products that support the craft brewing industry. Each and every Orange Vessel Stoneware Growler is hand poured and finished in the USA.
Orange Vessel was founded by Syracuse friends, craft beer aficionados and sometimes Pitch Partners Steve Tarolli and Rob Englert in 2014.
One sunny afternoon, while playing cards and indulging ourselves in the myriad pleasantries of a fresh craft beer, we decided it was time to introduce a new player into the world of craft vessels - one that would be the standard for drinktoting excellence.
Inspired by the art and science of craft brewing, each small batch of Orange Vessels we "brew" is as unique as the hard working hands that nurture it along the way. Our stoneware growlers are slip cast, cut, sanded and prepped before being bisque fired. Once cooled, we carefully hand dip them, one by one, into our custom crafted glazes before placing them into the kiln a second time at over 2,000°F. We finish by carefully inspecting, cleaning, assembling, and packing each one... by hand of course.
Our signature Orange Vessel Growlers celebrate the rich tradition of taking craft beer to go with a timeless design that is easy to use.
Craft beer, meet craft vessel.
Many growlers are vaguely uncomfortable or don't even have a grip (and not many are overly attractive); we resolved these issues with some research, applied ergonomics, and good old fashioned trial and error.
We sketched hundreds of different growler styles to explore form, size, ergonomics, and other factors. This gave us a better understanding of the proportions and general body types we thought were the most compelling and provocative. From these sketches, we created 3D models to experiment more accurately with the dimensions and volume of the growler.
To test the ergonomics of the bottles and to understand how best to attach the swing tops, we explored a variety of different necks. Using our 3D Printer, we were able to quickly experiment with new ideas, like whether it was easier to hold the growler with one finger or two.
A negative master mold is made from a precise model of our growler, which then is filled to create a rubber positive mold, which in turn is used to create more molds.
Slip, or watery clay, is mixed to be poured into the new plaster molds. As the pours cure, some of the water in the mix is absorbed into the plaster, and a shell of clay is left inside the mold.
Orange Vessels are hand trimmed, bisque fired, glazed, and then fired again at over 2000 degrees. The final Orange Vessels on the right are still hot in the kiln.